We have brought together an incredible team of talented and experienced professionals to deliver the highest quality Pilates and Physiotherapy services.  We hold weekly mentoring sessions and training to ensure our staff keep up to date with the latest industry knowledge.
The team prides itself on providing a personalised and tailored pilates experience so you can achieve the results you want.
We work with you to understand your body's unique physiological needs.

Bruce Hildebrand
Founder & Managing Director
B. App. Sc. (Human Movement) 1997
Certified Pilates Teacher – Body Control Pilates (UK) 2000
Certified Franklin Method® Movement Educator 2002-2006
NLP Practitioner Training 2009
With over 16 years experience teaching the Pilates Method, Bruce is the Founder and Managing Director of Balance & Control Pilates Studio.  Bruce has trained many of Melbourne's best Pilates Instructors and Studio Owners through his training methodology.  [Read more…]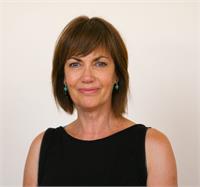 Julie Carson
Carlton Studio Manager
Studio Pilates Instructor
Cert IV and Intergrated Diploma of Pilates with Tensegrity Training
Balance and Control Pilates Training College; Mat/Reformer and Studio
Member Pilates Alliance Australasia
Ballet school director and owner 10 years
Life member Southern Federation of Dance
As an experienced dancer, teacher and examiner, Julie has perfected her skills in training fluid, graceful movement in her clients.   After being introduced to the Pilates Method 16 years ago she became hooked on the principles and foundation exercises. From working alongside the physiotherapy team at Balance and control for the past four years she has expanded her knowledge in postural correction and bio-mechanical retraining. Her clients benefit from the breadth of her experience across these diverse fields of movement.
Julie is particularly interested in foot mobility and its relationship with balance and health in over 60's.
This year Julie looks forward to spending as much time as possible with her daughters and her lovely grandchildren, along with travelling the world and continuing her voluntary role with the Red Cross.
Kate Lister
Prahran Studio Manager
Studio Pilates Instructor
Advanced Diploma of Professional Pilates (National Pilates Training)
Advanced Diploma of Myotherapy
DMA Pilates
BASI Comprehensive Pilates qualifications
Level 1 Triathlon coach
Kate has been teaching Pilates for the past 12 years in both Melbourne and Sydney. As a qualified Myotherapist and triathlete movement is central to Kate's life. She uses her personal experience to give her clients a challenging workout whilst still addressing the essential Pilates principles. Kate has a particular interest in working with clients with neuro-muscular conditions such as Multiple sclerosis and Parkinson's disease. She also loves working with athletes in sports such as netball, golf, swimming, running, cycling, triathletes and anyone keen to improve their strength and fitness.
Kate completed a huge goal in 2016 – the Port Macquarie Ironwoman! 3.8km swim, 180km bike ride and 42.2km run, in a row! Wow!
Mollie Hildebrand
Studio Pilates Instructor
Mollie Hildebrand
Bachelor of Arts (Dance)
Bachelor of Education (Dance and Physical Education)
Diploma of Professional Pilates Practice (PITC-2006)
Polestar Pilates Studio Certification (2003)
Pilates Alliance Australasia Member Level 4
Mollie came to Pilates through her love of dance, fitness and movement education. With over 14years of experience Mollie brings a wealth of knowledge and creativity to her classes.
Mollie was owner and co-director of The Pilates Center Mosman in Sydney from 2004-2008, before moving to Melbourne to join her husband Bruce Hildebrand and his team at Balance Control Pilates Studios. Mollie has had extensive training through Polestar Pilates and has worked as an Assistant Educator of their training programs throughout Australia.
Mollie is a passionate instructor with an intuitive, creative and nurturing approach to her teaching. She has a special interest in health and wellbeing, focusing on the healing benefits of mindful movement. Through Pilates both the mind and body are nourished allowing clients to achieve their ongoing health and fitness goals.
With 2 young children Mollie brings her pregnancy experience to the many women that come along to classes. She specialises in women's health, general fitness and the importance of posture, strength and balance in the older client. Mollie's favourite exercise is the 'Spine Curl' and all its creative variations. Mollie enjoys spending time with her family and exploring the outdoors. She loves dancing, walking, gardening and dabbling in essential oils.

Nikki Ciotola
Studio Pilates Instructor
Level 2 Pilates Instructor
Taekwondo – 2nd Dan Instructor
Bachelor of Art (Graphic design)
Nikki hails from a background in Graphic design. Her love of creativity, body awareness, health and wellbeing led her into the world of Pilates and her subsequent training as a Level 2 Pilates Instructor. Originally trained in Taekwondo and reaching a 2nd Dan level, Nikki went on to develop and deliver a life skills program for children between the ages of 4-8. From her training in Taekwondo (an external form of Martial Art) Nikki went on to explore BaGua (an ancient internal Martial Art) for another 6 years. Alongside her Martial Arts journey, Nikki was already training in Pilates and over the years she came to think of it as her secret weapon for success!
Nikki's personal journey with Pilates helped her overcome health issues and injury. She is dedicated to passing on these experiences to her clients. Nikki's favourite exercise is Short Spine on the reformer and her goal for the year is to continue developing her understanding of the body, mind and spirit connection and integrate this knowledge into her teaching.
Gabby Maher
Studio Pilates Instructor & Receptionist
Bachelor of International Development (Latrobe University)
Balance and Control Pilates Instructor Training
Certificate III in Fitness
As an elite basketballer Gabby has always had a passion for fitness and movement. Her interest in Pilates began after having a full knee reconstruction in 2013. Pilates was an essential aspect to her recovery and her personal experience of rehabilitation is essential to her teaching. She aims to share the knowledge and body confidence she has gained through her own practice with all her clients. Gabby is interested in teaching everyone. Every client offers her a challenge and an opportunity to expand her knowledge.
Gabby's goal for 2017 is to attend the Masters program in Peace and Conflict Studies in Austria in 2017.
Francis Cosson
Physiotherapist & Rehab Pilates Instructor
Physiotherapy and Exercise Science
Australian Physiotherapy Association (APA) Member
Balance & Control Pilates Training College 2013
Francis' strengths lie in functional movement retraining and injury management utilising his blended Physiotherapy, Exercise Science and Pilates knowledge and experience. Francis was a member of the Soccer Development Team at the Queensland Academy of Sports and brings this personal application of his knowledge to the team.  Francis also works with the Northern Knights U18 AFL Team and Northern Blues VFL Team.  Francis finds his training in dry needling an interesting and effective treatment tool for a range of presentations.
Laura Anderson
Physiotherapist & Rehab Pilates Instructor
Bachelor of Science (University of Melbourne)
Bachelor of Physiotherapy (University of Melbourne)
Balance and Control Pilates Training College
Laura has been working as a Physiotherapist and a Pilates instructor for the past 4 years. She enjoys integrating her Physiotherapy skills with Pilates to help people in reducing their pain, improving their posture, and building strength.  Laura has a keen interest in sports injuries and will be commencing her Master of Sports Physiotherapy in 2017. Laura finds Pilates a great tool for sports rehabilitation and injury prevention, and uses Pilates herself as part of her triathlon training.   As well as participating in sport, Laura has worked with a number of sports teams, and is currently the Physiotherapist for a women's championship netball team. Laura enjoys challenging all types of clients to help them achieve their goals.  Laura's personal goal in the next 12 months is to complete a half-ironman event. She also wants to try as many new cafés as possible, in search of the best brunch menu!
Leah Landau
Studio Pilates Instructor
Diploma of Pilates (2013 )
Postgraduate Diploma in Performance Creation (2010)
Bachelor of Arts (2008)
Leah enjoys bringing her talents as a dance artist to her Pilates teaching, having created works both here in Australia and overseas.
Samantha Ziman
Physiotherapist & Rehab Pilates Instructor
B. Physiotherapy
DMA Pilates Practitioner Training
Sam graduated from Monash University with a Bachelor of Physiotherapy in 2008 and is a qualified DMA Pilates Practitioner. Sam began her career in private practice at a sports clinic in Mill Park. After 4 years, she relocated to London where she worked at Six Physio and Six Pilates as a Rehabilitation physiotherapist and Clinical Pilates instructor. Sam has recently returned to her hometown of Melbourne and is excited to be back in Australia!
Samantha is passionate about the use of Pilates and exercise in the recovery of all her clients. Sam believes that in order to recover from injury, the cause needs to be identified and treated. Once the cause is identified and goals are set, the treatment process becomes active and exciting and progression can be easily seen. She has had lots of experience working with clients recovering from all sorts of injuries including spinal, shoulder and lower limb injuries and uses her large exercise repertoire and expertise to achieve successful outcomes, while making it fun along the way.
Sam's goal for 2017 is to return to ballroom dancing, as she used to dance in her younger years. Her favourite dance style is the cha cha.  Sam's favourite Pilates exercise is the standing skater series on the reformer as they are great to feel the glutes burning!